Coronavirus Emergency Welfare Support
Financial Support for Freelancers
Equity Charitable Trust offers financial assistance for all professional performers and those who work in the theatre profession when they need it most.
Support for professional performers and those who work in the theatre profession, and in particular for freelancers, who are facing financial hardship, is absolutely critical at this difficult and unpredictable time.
Emergency funds announced by Arts Council England, which can be accessed via Equity Charitable Trust and other benevolent funds, will give these freelancers a valuable lifeline to get through this unprecedented crisis period and we are here to help.
Find out more about Arts Council England's financial support for artists, creative practitioners and freelancers here.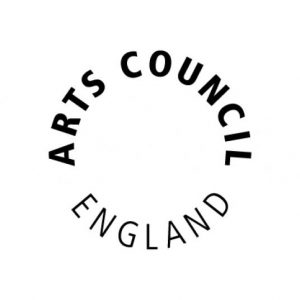 Audible Welfare Grants
Audible has always prided itself on creating stories that speak to you. The story that is grabbing the headlines nowadays is the devastating affect of the Covid pandemic, and its impact on the livelihoods of countless creatives.
Audible is proud to have partnered with the Equity Charitable Trust, who will be distributing a number of discretionary welfare grants to actors, performers and voice over artists who have helped make Audible what it is today.
Criteria
These emergency funds are available to all freelance professional performers and those who work in the theatre profession on a freelance basis.
This includes: actors, choreographers, dancers, theatre directors, models, singers, stage management, stand ups, storytellers, stunt performers and co-ordinators, theatre designers, theatre fight directors, TV and radio presenters, variety, circus, cabaret and light entertainment artists, voice artists, walk-on and supporting artists.
We regret that this excludes musicians, drama students or amateur performers.
You are eligible if you have previously worked on an Equity contract, but you do not need to be an Equity member in order to apply.
Criteria
The Audible grants will be aimed at supporting emerging talent who are facing hardship and are just finding their feet in the professional world.
Please note that it won't be open to producers, writers, students or sound engineers.
How to apply
Download the Welfare Grants application form.
Send the completed form together with a CV, via email, to info@equitycharitabletrust.org.uk.
We are here to support and welcome applications from all theatre industry professionals. Given that D/deaf and Disabled artists will be amongst those most vulnerable during the crisis, applications from D/deaf and Disabled practitioners will be prioritised.
Please note that we are unable to accept applications sent via post as, due to the Coronavirus, our staff will be working remotely and will only be checking the post occasionally.
Applications will be considered on a weekly basis.
Please also note: due to the Coronavirus crisis, new applications for Education Grants are not being considered at this time. Only previous applicants who have already received an Education Grant may apply for ongoing funding. We will revisit this matter in the coming months so please be in touch in June 2020.
If you have any questions, feel free to email us at info@equitycharitabletrust.org.uk.